Aluminium and Steel Copolymer Welding Machine
---
Gurfil Spot Welding Machine Line consists of 3 units:
Pay-off (optional single or double head)
Tape storage box
Metal tape spot welder
Mainly used for telecommunication and medium voltage cable production. During the production of telecommunication cable aluminium or steel tape joints can be welded with help of Gurfil Spot Welding line without interrupting the production process.
Gurfil Spot Welding Line is the most common and least complicated way of aluminium and steel tape welding system that can be applied during the cable production without interrupting the production.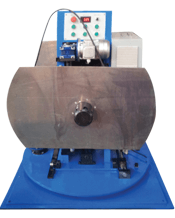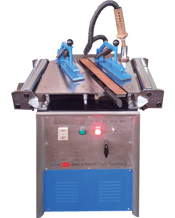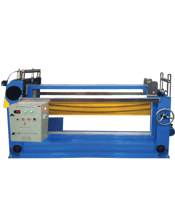 Material

Thickness

Time Scale

Voltage Grade

Welding Tip Material

Aluminium

0.1mm

2 sec.

1or2

Copper

0.2mm

2or2.5 sec.

2or3

0.3-0.35mm

2-2.5 sec.

2or3

Steel

0.1mm

2 sec.

1

Copper

0.2mm

2 sec.

1or2

0.3-0.8mm

2 sec.

1or2