Gürfil A.Ş.
GURFIL started serving the electrical industry in 1981 with main the principle of quality, service, and responsibility. Today GURFIL has its place in the cable industry with these principles.
GURFIL has been serving its valued customers with foil and tape products for many years. In addition, GURFIL started its wire and cable machinery products several years ago and became the main supplier for the cable manufacturers.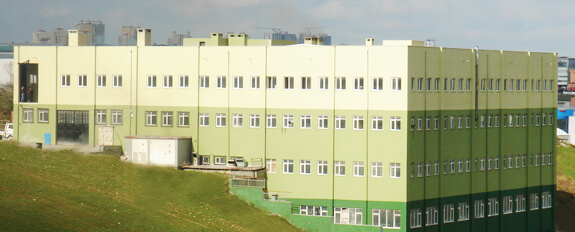 In 2010 GURFIL's production plant was moved to ESENYURT ISTANBUL, due to the increased demand on the local market and exports. Currently GURFIL serves customers in EUROPE, AFRICA, MIDDLE EAST and EASTERN BLOCK COUNTRIES.
In order to give the best service and products, GURFIL has been managed by ISO 9001:2015 quality management system and all GURFIL products come with ROHS Certificate.
GURFIL's state of the art production line of full automated computerized slitting, rewinding, spooling and rotogravure laminating machines is designed and produced by GURFIL for high quality, stable, and fast production.
GURFIL has implemented a flexible production technology according to customer demand, and to satisfy the market with a wide range of products.